What is a counsellor?
Counsellors work in a confidential setting to help individuals overcome any personal difficulties they are experiencing. Along with this, counsellors help individuals to make appropriate changes to their lives to better their mental health and their way of thinking/ dealing with a situation. Overall, they listen to individuals, empathise with them and encourage/ help to empower them.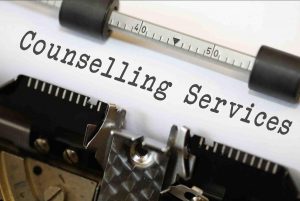 When would I need a counsellor?
Individuals need counsellors at different stages throughout their lives as well as for different problems they are facing. Some of the common difficulties people experience and use counselling for include:
Anxiety/ depression
Anger issues
Couples counselling
Low self-esteem
Addictions
There are many other subjects which a counsellor can help with which are not are included in the above.
What to expect from counselling?
At your appointment, you will be encouraged to talk about your emotions, feelings, and thoughts with your therapist. This will allow the therapist to have a better understanding of how you are feeling along with your thought process. Unfortunately, a therapist will not tell you what to do, nor give advice but help you speak about your feelings and listen to you without judging and criticising you.
Where does counselling take place?
Counselling can take place via a range of different methods including:
Face to face
In a group session
Over the phone
Via email
Online via live chat, zoom and skype.
If you need any more information regarding counselling sessions or counsellors, please get in touch with us via our contact form on the contact us page.